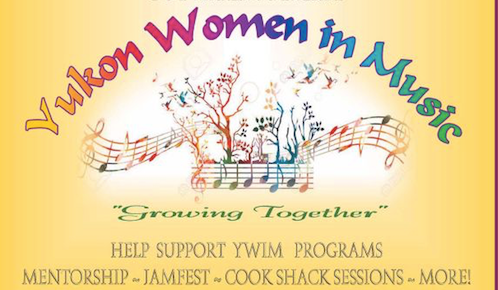 This is a call out for performers for YWIM's fundraising concert on Saturday April 4. This will take place in the Whitehorse United Church Sanctuary, in the evening. 
The theme this year is GROWING TOGETHER. As this is fairly broad, it would be good to demonstrate how the material chosen, or a collaborating performer chosen, has helped growth occur. 
Performers need to be YWIM members, and are donating their time as part of the fundraising effort. Funds are going directly to help programs like JamFest and Cook Shack Sessions continue. 
Depending on the response of numbers of performers, one or two songs will probably be required. One idea was to have some collaborations involving mother/daughter teams, (for example Kim and Georgia). 
As we are in the sanctuary, there will be a minimum of sound reinforcement to encourage performing/listening in an acoustic environment. 
Please reply to: Annie Avery: anniepiani@gmail.com